Have you ever stayed in a local airbnb or indulged in your hometown's tourist attractions? What about exploring other cultures without stepping foot outside of your own front door? Have you ever brought the spa to you – DIY style? If not, let me elaborate and provide you with some staycation reasons!
P.S. Some of the links in this post are affiliate links.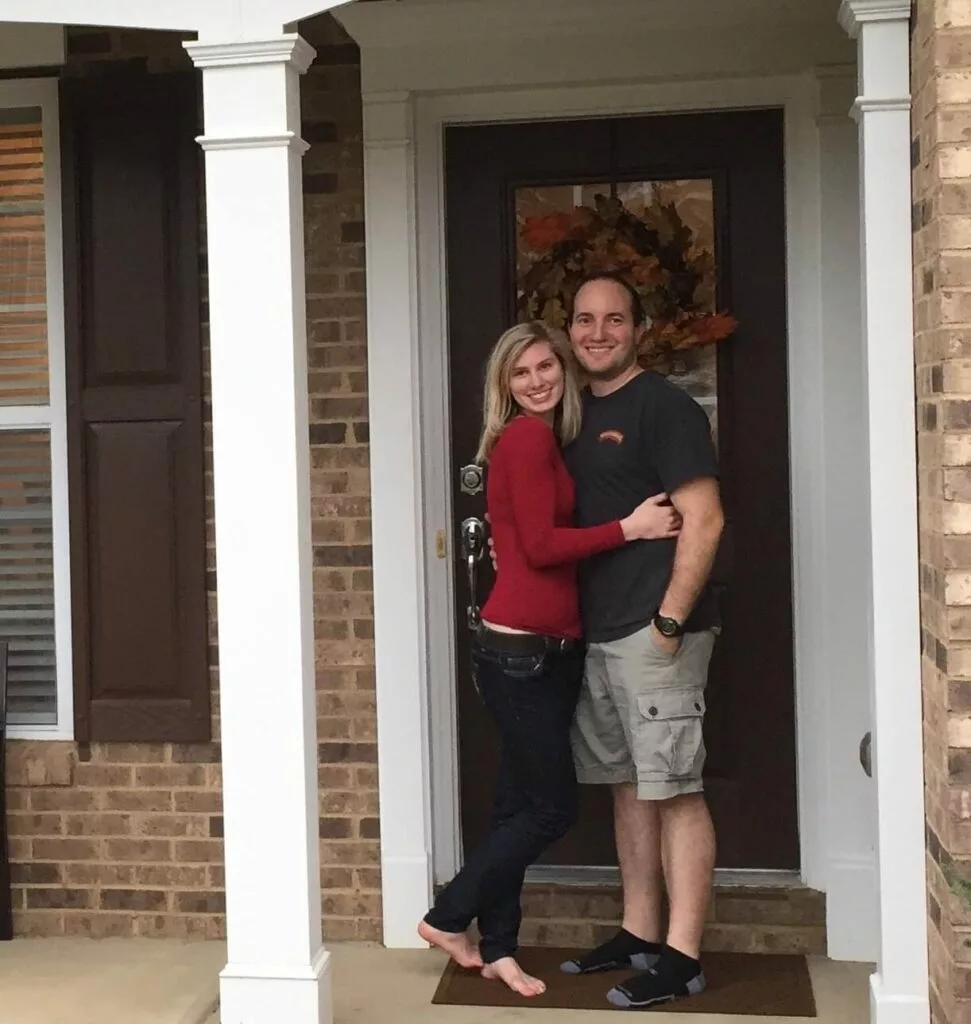 Staycations have become more popular in the last few years since the COVID-19 pandemic was introduced. While they are more popular, the concept is definitely not new!
We have been doing staycations for as long as one can remember. Think of all the staycations you have experienced. You've probably done more than you realize, even though you may or may not have labeled it a "staycation."
I remember as a kid when I would go "camping" indoors, using only sheets and blankets to form a fort and pillows as a bed. This is such a simple and inexpensive way that kids can enjoy staying indoors. Kids will have such a fun time with this staycation idea and love doing something different – you may even become the "cool" parent!
A staycation that my husband and I do often is the traditional movie night. To me, there's nothing better than some comfy clothes, a good movie, and buttery popcorn as a snack. These simple treats are fun and memorable ways we can enjoy life without leaving our home to go on vacation. For some creative staycation ideas, check out my list here!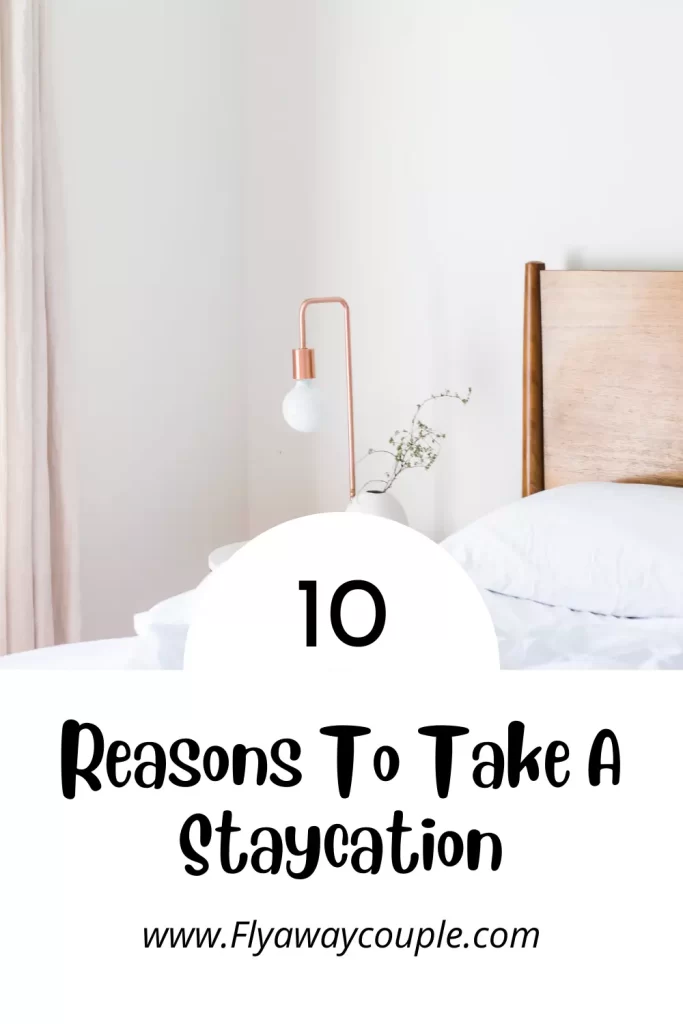 1. Recharge & Rejuvenate
Staycations should be a time to relax, recharge, and rejuvenate. Let's call this the 3 "R's". Something about a DIY spa day makes me feel refreshed. For my hubby it would be watching a Steelers football game. What do do you do to accomplish the 3 "R's?"
2. Save Money
You can literally do things in your own backyard – for free! Check social media or the local newspaper for weekend activities or events going on in your hometown. If you are lucky, there may be a local festival, craft vendor event, or farmer's market that you can attend. If there's nothing happening, you can always visit a local park, go for a walk, or meet up with friends!
3. Save Time
While vacations can (and should) be relaxing, they also can be very time consuming. By opting for a staycation, you could save time with researching travel destinations, planning the perfect trip, and travel in general! This will allow you more time to relax, recharge, and rejuvenate.
4. Explore Your City
Have you ever considered being a tourist in your hometown? It can be fun exploring new sights, taking a guided tour, or trying a new restaurant. You may gain a new perspective of where you live and learn something new!
5. Unplug
Try to remove yourself from the technology that consumes our lives for a bit and enjoy your surroundings.
6. Minimal Planning
The great thing about staycations is how they can be done last minute or spontaneously! If you are limited on time, choose a staycation!
7. Re-connect
Go ahead and unplug and re-connect. Sometimes I wonder what we ever did before cell phones.Talk with those around you and reminisce on old memories. Staycations are the perfect opportunity to re-connect with those you love.
8. Minimize Travel
Are you limited by time constraints or PTO days? With a staycation you do not need to worry about the time consumption of travel. This can allow you more time to enjoy with friends and family. It's amazing how much more you can do by minimizing travel time.
9. Everyone Loves It
Staycations are great for both kids and adults! No need to look for vacations that have activities suitable for kids. With a staycation, you can be creative and find activities that everyone would enjoy within your home, neighborhood, or city. For some inspiration, check out this book of 100 staycation activities.
10. Simplicity
I live by the saying K.I.S.S. (google it….) That's what a staycation does. Staycations keep things easy and simple. What more could you want?!
We hope you found these staycation reasons helpful! Whatever you do… remember to relax, recharge, and rejuvenate!

Until next time, friends!
xxx Sara & Josh
Staycation Reasons FAQ's
What are the benefits of a staycation?
1. Recharge & Rejuvenate
2. Save Money
3. Save Time
4. Explore Your City
5. Unplug
6. Minimal Planning
7. Re-connect
8. Minimize Travel
9. Everyone Loves it
10. Simplicity
How do you do a staycation?
Check out this article on some great ideas for staycations in the winter! Ideas include international food day, DIY spa day, indoor glamping, restaurant "hopping", and more!
And please do me a little favor and share this article with others, for there's a good chance that it will help them with their travels!