Have you ever wanted to be spontaneous and have a weekend getaway? With the way the world has changed these past few years, you are not alone! Research has shown how people are starting to view life differently, realizing that life is short. Many people, as a result, are opting for those weekend trips and short vacations, enjoying time with friends and family. 
Last updated: July 14, 2022
P.S. Some of the links in this post are affiliate links.
Short and frequent trips are on the rise this year. While 54% of research participants reported plans to spend more on trips than prior to the pandemic, this does not have to be the case. It is still possible to travel bougie on a budget! 
The beautiful thing about living in the Piedmont Triad of North Carolina is the variety and proximity to other interesting cities. There is no shortage of exploration options and weekend vacay ideas.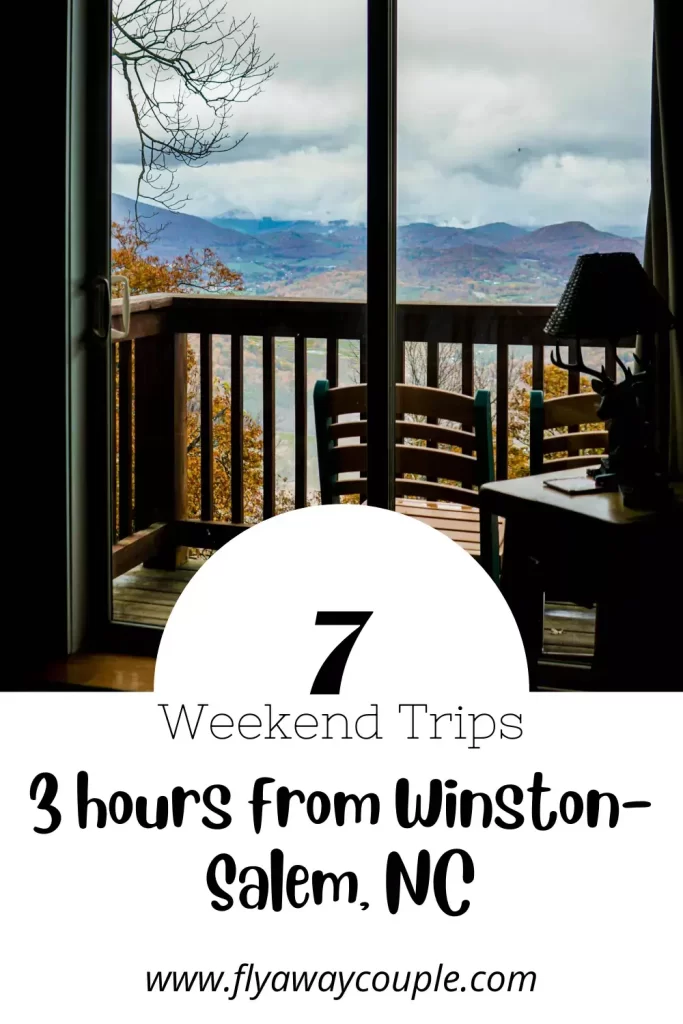 If you are looking for short, spontaneous vacation ideas not too far from the city of Winston-Salem, NC, we have gathered a list of our favorite places. When traveling for a quick weekend away, it is important to minimize drive time so that you can maximize your fun. For this reason, we have chosen destinations within a 3 hour drive time.
If you are not familiar with Winston-Salem, NC it has many fun attractions and can easily be a weekend getaway for you and your family. The mountains are an easy weekend drive and many mountain towns are included. If you are looking for a beachy getaway, however, you won't find what you are looking for here as most drives to the beach are around 4+ hours.
---
Let's Go To The Mountains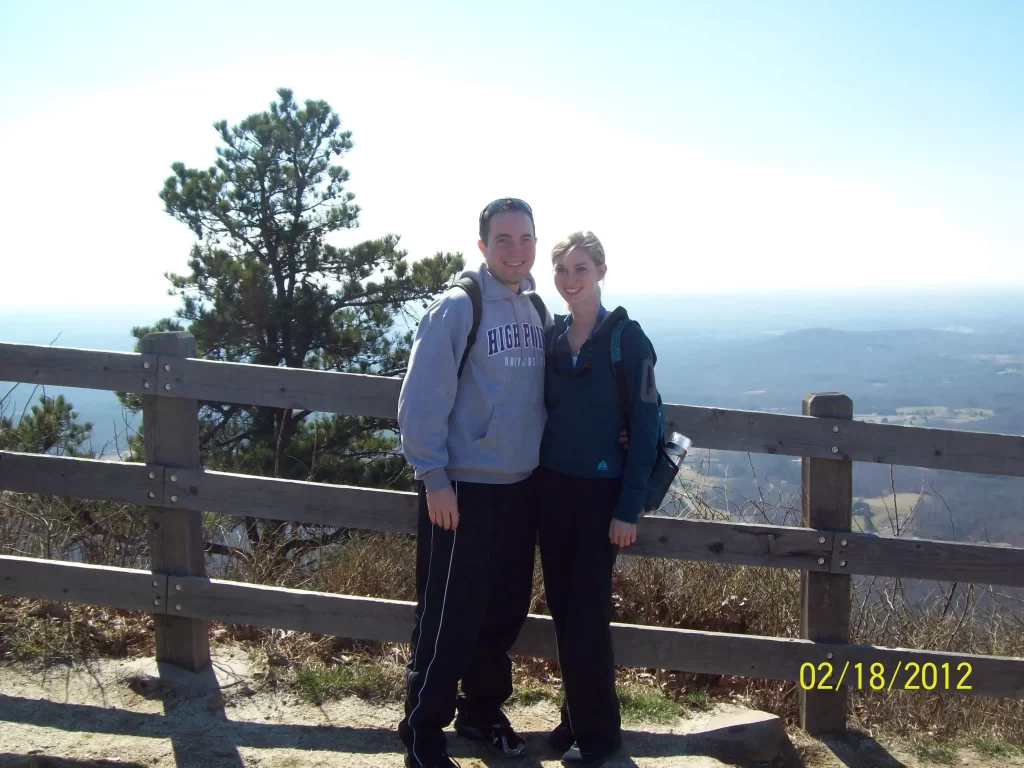 North Carolina
Blowing Rock: [93 miles]
Blowing Rock is a quaint walking town with cute shops, good ice cream, and a relaxing mountain atmosphere. The town of Blowing Rock gets its name from a unique rock formation that juts over 1,500ft above the Johns River Gorge. There are many legends and stories surrounding Native American fights and how these tribal altercations relate to how the Blowing Rock got its name. Any history buffs may enjoy a visit to the Blowing Rock Art & History Museum.
A stroll downtown Blowing Rock will lead you to some delicious homemade ice cream and fudge at the famous Kilwin's. You can smell the fudge and homemade goodness from the streets. Be prepare to have to wait in line, but it's worth it!
Kids will love a trip to Tweetsie Railroad. At Tweetsie Railroad, there is fun for the entire family. You get to experience a step back in time, enjoy re-enactments on board a train, and see joy on everyone's faces.
Boone [86 miles]
Only 15 minutes from the bustling city of Blowing Rock is Boone, NC. Boone is the home of Appalachian State University (ASU) and it sure does have a college town feel! Because of ASU, there is also a lot to do in the area.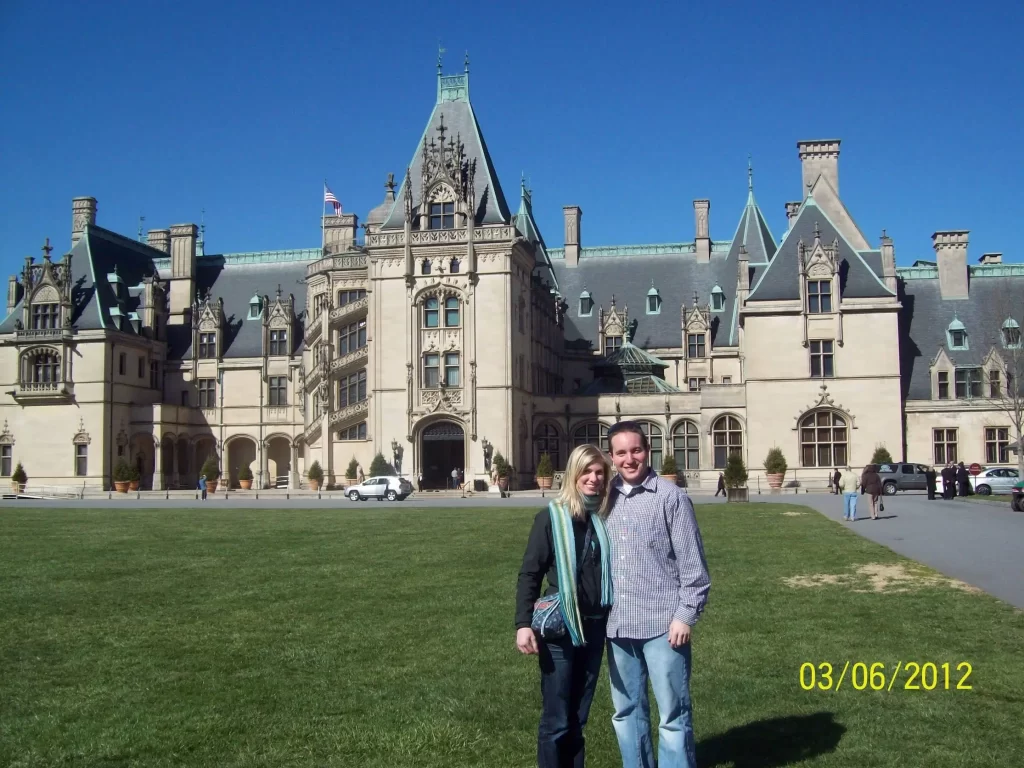 If visiting during the winter months, there are several ski slopes and snow tubing options in the area that could easily make for a great weekend away. If you have never skied or snowboarded before, I highly recommend investing in a ski school class!
A must when visiting Boone is a stop at the Dan'l Boone Inn to eat. The restaurant is family style dining and cash only. This restaurant has been featured in Southern Living and Our State Magazine. Bring your appetite because you will not go hungry!
Asheville [145 miles]
Asheville is a very artsy, creative, and eclectic community that has a wide array of attractions and restaurants. It is best known for the Biltmore Estate and the Omni Grove Park Inn & Spa. These are just a couple of the many things to do in Asheville. There is also a cute downtown for shopping, hiking trails, North Carolina Arboretum, Nature Center, and more.
Biltmore Estates: The Biltmore Estates is America's largest home and an entire day can definitely be spent on the property. In addition to the Biltmore home, there is the Antler Hill Village which has shops and restaurants. Make sure to stop by the Biltmore Estate Winery for a wine tasting, winery tour, or some window shopping.
Omni Grove Park Inn: Stop by the Omni Grove Park Inn for some relaxation. When we drive through Asheville, we love stopping here even if we have no hotel reservation. The hotel is beautiful, has a few shops inside, restaurants on site, and plenty of places to sit and capture beautiful mountain views.
*** There are several NC Mountain Towns worth checking out. Learn more now! ***
Virginia
Abingdon [146 miles]
A trip to the historical city of Abingdon is not complete without an adventure down the Virginia Creeper trail or a visit to the Barter Theatre.
Virginia Creeper Trail: The Virginia Creeper trail is a 34.3 mile biking trail that traverses two counties from Abingdon to Damascus, Virginia. While it may sound intimidating, this is a great family adventure. The trail is an easy gradual decline through gorgeous scenery. There are bike shops positioned along the trail so it's easy to rent bikes and have the bike shop shuttle you to the trail head at the mountain's top. Make sure to bring a snack and water for this 5.5 hour biking journey!
Barter Theatre: The Barter Theatre opened its doors in 1933, making it the longest running professional Equity theatre in the United States! They put on some great shows and is conveniently located in downtown Abingdon, making it easy to grab a bite to eat before or after show time.
---
Let's Be A City Slicker
North Carolina
Charlotte [79 miles]
Charlotte is quickly growing and is a great place to spend a weekend away. There are endless of activities for all ages. Because of how large and widespread the city is, we recommend researching which area of Charlotte you would like to explore during your weekend stay. Some popular neighborhood areas include: NODA, Uptown, Plaza Midwood, and many others!
NODA: NODA can be considered the art district of Charlotte that has a hipster vibe. There are cute shops and restaurants that line the streets. Where to eat?? Amélie's French Bakery & Café NoDa, JackBeagle's, Heist Brewery, and Haberdish are some popular local spots.
UPTOWN: This is the downtown of Charlotte, NC. There are several museums, parks, and nightlife entertainment options in the heart of Charlotte. This would not be your window shopping destination. Instead, grab some tickets for a Panthers football game at the Bank of America stadium, a Hornets basketball game at the Spectrum Center, or a Knights baseball game at the Truist Stadium. The Epicenter is also a popular nightlight entertainment area worth exploring in the city. Your options are endless. 
PLAZA MIDWOOD: Plaza Midwood can be considered a quirky and lively neighborhood of Charlotte, NC. Like NODA, it also has an artsy vibe with some yummy restaurants and funky shops. Where to eat?? Zada Janes's Corner Cafe, Dish, Krazy Fish, and Midwood Smokehouse are some popular local spots. Where to shop?? Check out Moxie Mercantile, House of Africa, and CLTCH for unique gift ideas.
Raleigh [103 miles]
Like Charlotte, NC, Raleigh is a busy and growing metropolitan area. There are endless of activities and attractions for all ages. There are numerous parks, museums, and hiking trails to enjoy. If you enjoy sports, Raleigh has an interactive golf complex, Drive Shack, and professional and college spectator sports teams. Raleigh is home to six colleges and universities so college sports is huge in this area. Music concerts are also popular in the capital of North Carolina.
South Carolina
Greenville [176 miles]
Greenville, SC is a vibrant and youthful town that seems to be very active and always having events and activities going on downtown. It is a fun weekend away to explore this cute and growing town. There are plenty of things for both those looking for adventure and those wanting a relaxing getaway. Do you seek adventure? Take a hike along the Swamp Rabbit Trail or visit the Falls Park for some majestic waterfall views. Looking for a relaxing getaway? Check out the Peace Center for a theatrical experience.
We hope you found these weekend getaways helpful!
Until next time, friends!
xxx Sara & Josh
Weekend Getaway FAQ's
How far is Winston-Salem from the mountains?
Winston-Salem, NC is only 86 miles from Boone, NC and 93 miles.
How far is Winston-Salem from the beach?
To get to the beach from Winston-Salem, the average drive time will be 4 + hours.
What is a good weekend getaway for couples in NC?
There are several great weekend getaways for couples in NC. Several ideas include:
Blowing Rock
Boone
Asheville

Charlotte

Raleigh
And please do me a little favor and share this article with others, for there's a good chance that it will help them with their travels!