❗Life update❗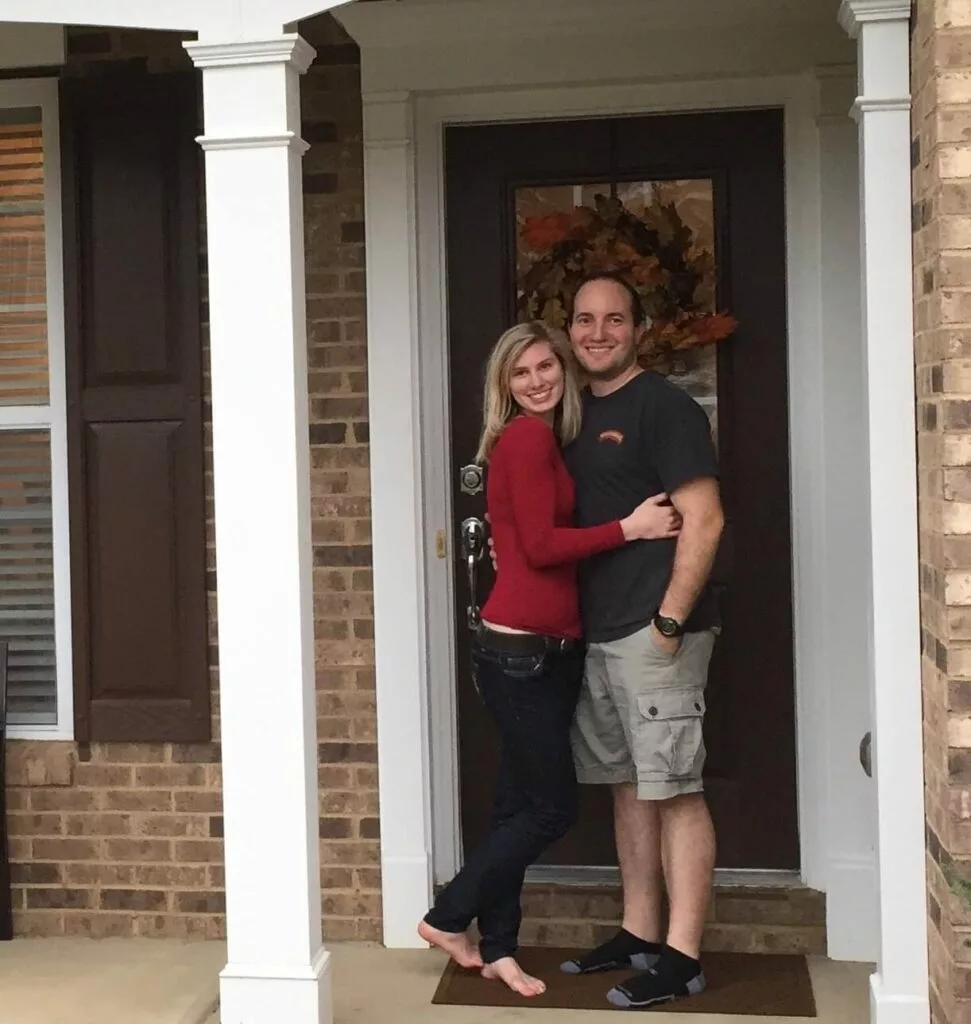 You may be wondering why we have been MIA for the last month. Maybe even curious if we just quit our travel blogging journey entirely. Don't fret.. we are still here. There have been lots of changes to the traveling duo since 2022 arrived.
✔️ We sold our house.
Selling our house was a crazy experience. We had heard the housing market was booming, but never expected to have 49 house showings in 2 days! The housing market is on fire 🔥
It is now our turn, unfortunately, to experience this as we look to buy a home. The home selection is scarce and the homes available are under contract before the weekend is over. We have been staying local and traveling less so we don't miss our perfect house being listed.
✔️ We moved closer to family.
I think many of us would agree that the Pandemic has taught us some valuable life lessons. We have seen the fragility and vulnerability of human kind. It has allowed many industries to work remote and allowed for several families to spend more time together. COVID-19 has also torn families apart.
The ✨ stars ✨ aligned and we got the opportunity to move closer to family, and, therefore, took advantage of this opportunity.
With all this being said, we've been a little busy. Because we have limited our travel in order to not miss our dream home, we have been getting creative with staycation ideas for the winter.
P.S. Some of the links in this post are affiliate links.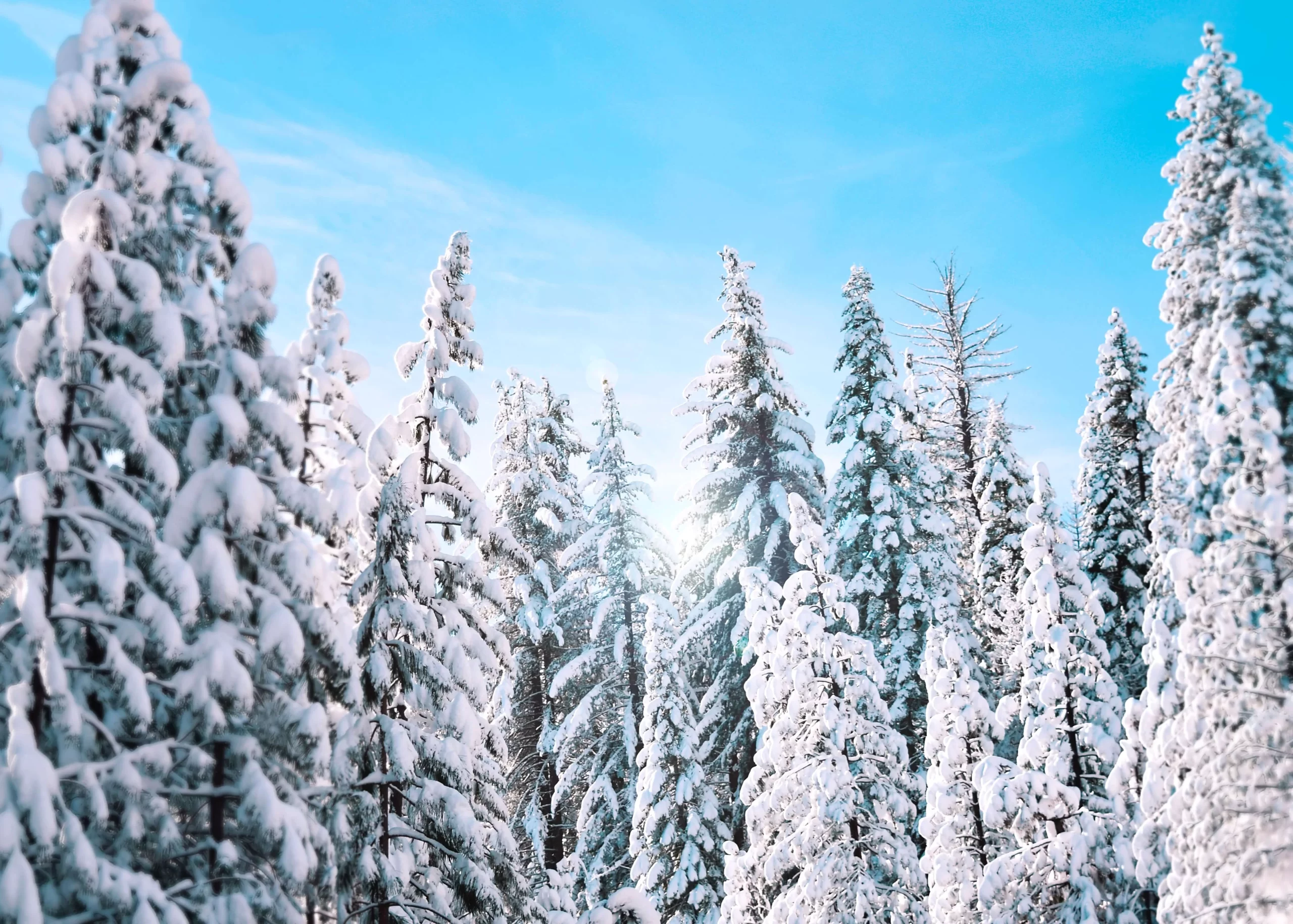 Top 15 Winter Staycation Ideas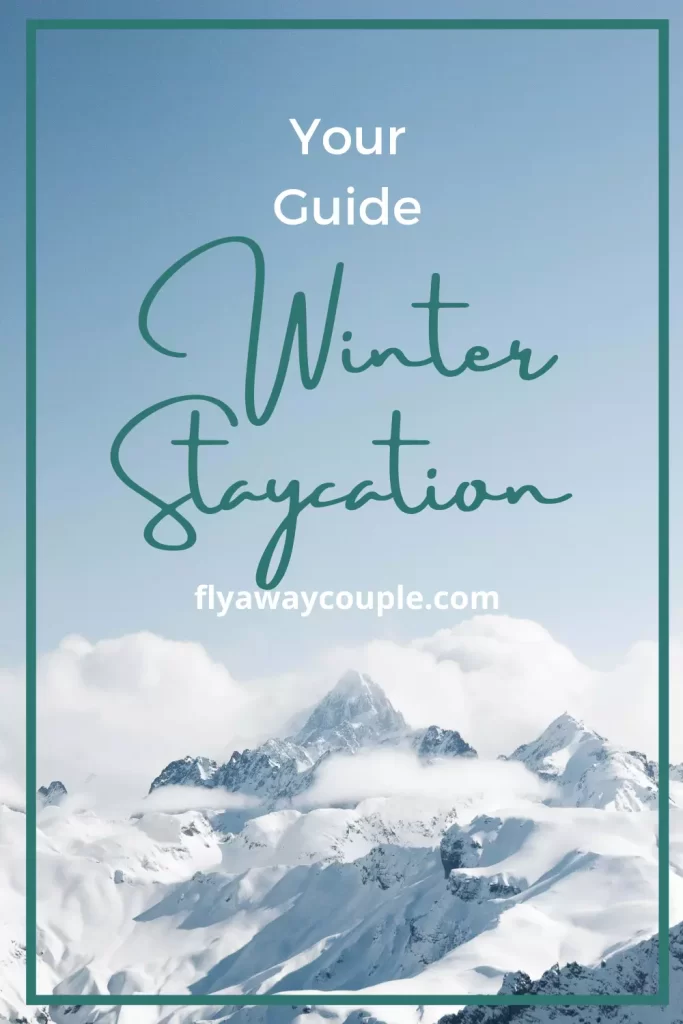 1. HAVE AN INTERNATIONAL FOOD DAY
I know the disappointment of not being able to get away or to take that dream vacation. Make the most of your staycation and have a themed night! Want to visit France? Learn how to make those delicious French crêpes or some wonderful French pastries. What about Italy or Spain? Make some homemade pizzas or grab all the toppings to have a taco bar night!
Looking for inspiration? Look no further!!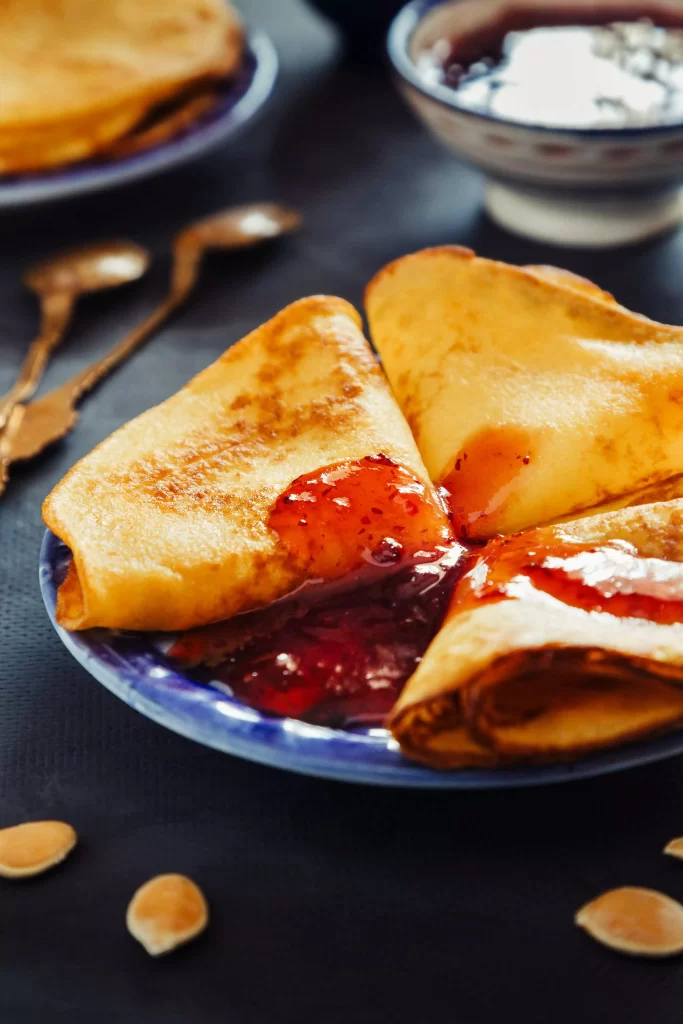 Country
Food
Movie
France
French Crêpes
Chocolate Soufflé
Ratatouille

Romance

: Midnight in Paris/ Julie & Julia


Animation:

Ratatouille
Mexico
Taco Bar/Taco Salad
Gazpacho
Nachos

Comedy:

Nacho Libre


Animated:

Coco
Italy
Homemade Pizzas
Pasta Bar
Tiramisu

Romance:

Letters to Juliet/ Under the Tuscan Sun


Mystery/Thriller:

Angels & Demons


Action:

The Italian Job
Indian
Samosa
Curry
Naan

Drama

:

Slum Dog Millionaire
Chinese
Stir Fry
Crab Ragoon
Chicken Lo Mein

Romance:

Crouching Tiger, Hidden Dragon


Drama:

Karate Kid (2010)
Japanese
Miso Soup
Curry Rice
** Challenge ** -> Sushi

Action:

The Last Samurai


Drama:

Lost in Translation
Greek
Spanokopita
Gyro
Souvlaki

Romance:

My Big Fat Greek Wedding/ Mamma Mia
2. HAVE A DIY SPA DAY
Thanks to the wonderful internet, there are so many ways to have your own spa day at home. Pinterest has some creative ideas on how to make your own bath bombs, candles, lotions, and body scrubs. Don't feel like you have to make your own if you aren't crafty or don't have all the supplies! Just some candles, a bubble bath or hot shower, and relaxing music can wash the stressors away.
I have tried making my own candles, bath bombs (EPIC FAIL!), and lotion with minimal success. I prefer leaving my bath products to the professionals. I've included my ultimate favorites that I feel confident you will enjoy for your spa day!
3. GO GLAMPING INDOORS
Glamping is the new camping! It is in my book 😉 Have some fun and switch up your sleeping arrangements. Build a fort out of blankets, sheets, and pillows. Pump up an air mattress with added quilts and blankets for extra comfort and camp out in front of the TV or with a good book.
4. GO RESTAURANT HOPPING
No, I do not mean dine and dash. For one night, visit a different restaurant for each part of the meal. This works best if you can walk between dining establishments and can minimize drive time. Plan out your feast -> Where will you grab an appetizer? Entree? Dessert? Allow enough time for this date as it is time consuming. Enjoy the moment and the company of your significant other.
5. STAY AT A UNIQUE AIRBNB OR BED & BREAKFAST
A staycation doesn't mean you can't leave the house. Find somewhere local to stay for a change in scenery. I love finding places to stay that are unique, quaint, and personal.
I've included some of our favorite B&Bs that we have visited – If these aren't close to where you live, maybe you can visit for your next vacation!
6. HOST A GAME NIGHT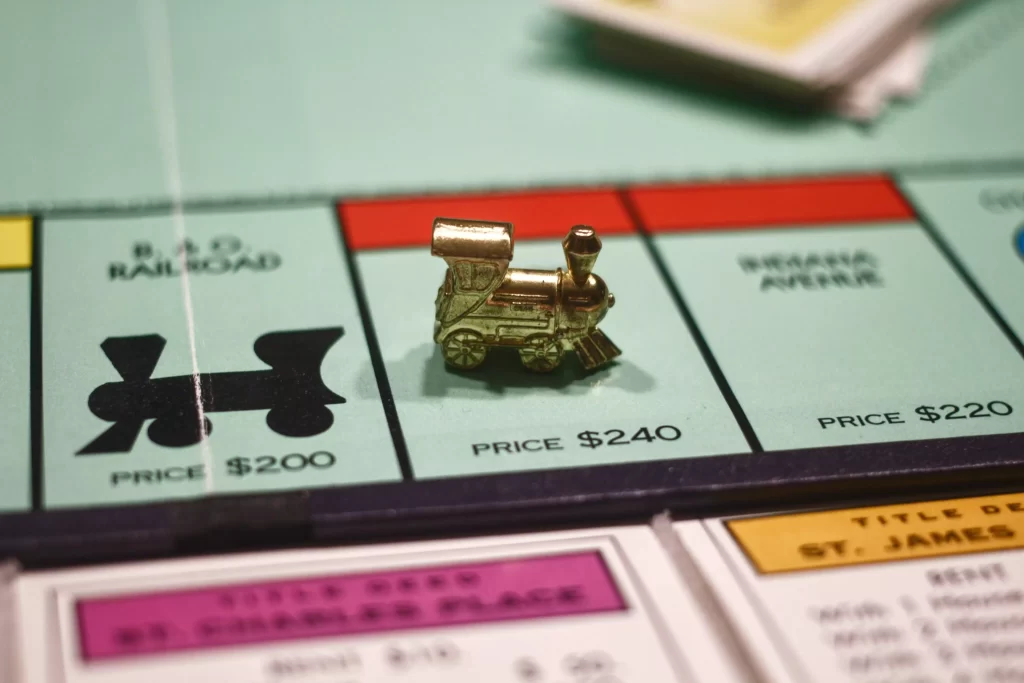 Not everyone loves playing board games. Heck, I live with a guy who has a short attention span. Games, however, are more fun with friends! Have some friends over and host a friendly night of games, food, and fun!
Thanks to Amazon Prime, you can get your game night quickly organized.
Here are some adult friendly games we enjoy that are sure to cause laughter and good times!
7. VISIT YOUR LOCAL MUSEUM OR SCIENCE CENTER
Take time to explore your city! Do the touristy things where you live. A staycation is the perfect opportunity to take advantage of learning more about where you live and visiting places you may take for granted on a daily basis.
8. MOVIE NIGHT, PAJAMAS, AND POPCORN
I must confess… this is me most nights! I love watching my romantic comedy movies before heading to bed.
Netflix? ✔️ Pajamas? ✔️ Popcorn? ✔️ You can also try Redbox to search for new releases and/or stop by your nearest grocery story for some ice cream to enjoy during the show.
What's better than a movie night? A MOVIE MARATHON!
Here's a running list to help you get started!
9. BREAKFAST IN BED
Staycation is a time to treat yourself, especially in the winter when it's freezing outdoors. Take a day to enjoy the warmth and comfort of your bed while partaking in a delicious, homemade breakfast!
Staycation For Pet Owners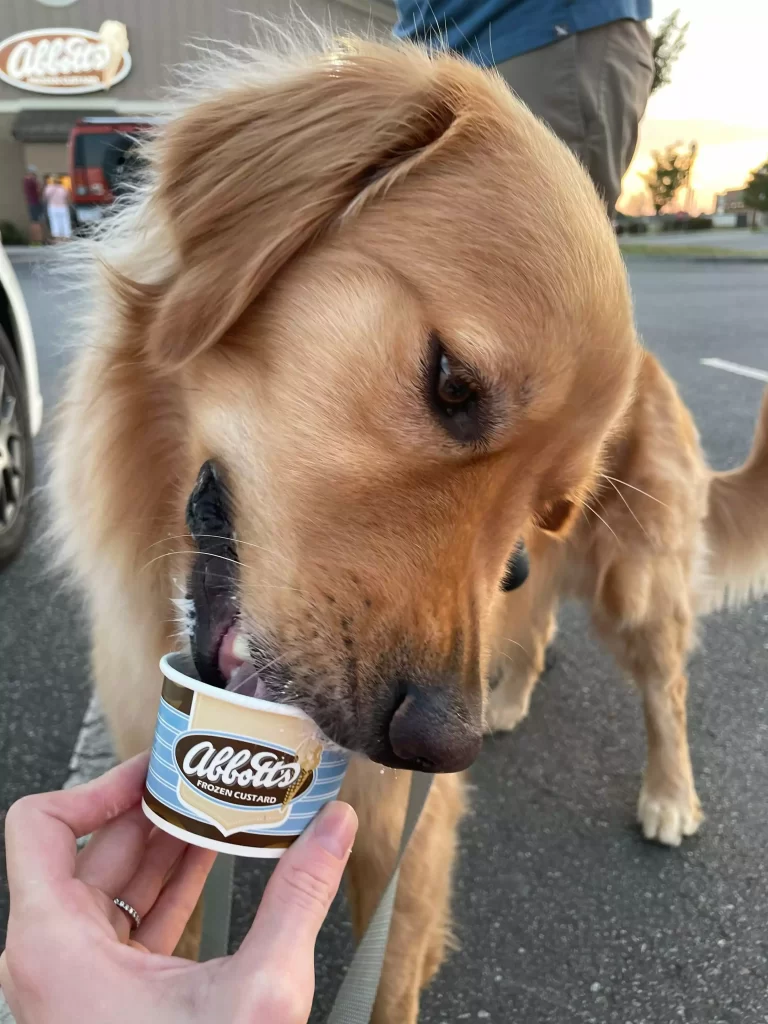 10. TEACH YOUR DOG A NEW TRICK
Trick training is not only a great way to provide mental stimulation, but also a great way to bond with your dog! When we adopted Woody, we visited several different trainers for guidance. Because he has so much energy, we learned that providing just a little bit of mental stimulation will help him tire more quickly.
I think it's important that all dogs know the three most basic commands: sit, down, stay. If your dog doesn't know these or is unreliable in performing these commands, take time to practice these commands daily! Only 5-10 minutes of training can go a long way.
If you are looking for more advanced training, I love the book 101 Dog Tricks: Step-by-Step Instruction. Youtube is also a helpful option!
11. TAKE AN AGILITY OR OBEDIENCE CLASS
Like learning a new trick, agility or obedience class will challenge your dog mentally. Many classes are in a group setting so it will also provide the social interaction your dog desires. You may be pleasantly surprised by what your dog can do! If it doesn't go well, just cross it off the list, laugh, and move on to your next staycation idea.
Not sure where to look for classes?
Try checking out your local pet store, ask around on Nextdoor, and check local facebook recommendations.
12. STAY AT A LOCAL PET FRIENDLY HOTEL
Find somewhere local and book a place you could both stay the night in order to mix things up. Remember to have any required documents on hand (i.e. rabies) and be prepared to pack everything to ensure a smooth night. Keep in mind that some dogs do not do well with a change in scenery because they thrive off of stability and routine.
13. HAVE A PUPPY PARTY
If your dog is a social butterfly, invite some of your dog's fur-riends over to play! You'll get a break and your dog will be very appreciative of your thoughtfulness!
14. INSTAGRAM PHOTOSHOOT
You don't have to be a photographer to take photos of your pet. Grab your iPhone, disposable camera, Polaroid, or fancy camera and start snapping pictures of your model. You can even find props around your home or attempt to play dress up. I tried dressing up Woody once, but that didn't go according to my plan… 😂
Warning: You may enjoy this idea more than they do!
15. PUPPICCINO OR PUP CUP
Let's all be honest without ourselves… We take our dog for a treat because it gives us an excuse to calm our own sweet tooth craving. During your staycation this winter, take a drive to Starbucks for a Puppiccino – it's free!!
There are even some other dessert places that offer freebies to dogs. Ask around to see what is available where you live! We have an ice cream shop close to us that offers a pup cup full of vanilla ice cream, whipped cream, and dog bone. Needless to say, Woody loves it!
As you can see, there are many winter staycation ideas so there is no reason to be bored. There are so many ways to have fun and beat the winter blues. Can you think of more ideas? Please share!
Until next time, friends!
xxx Sara & Josh
Winter Staycation Ideas FAQ's
What do you do on a staycation with you boyfriend?
Go restaurant hopping
Stay at a unique airbnb or bed & breakfast
Host a game night
Visit your local museum or science center
Movie night, pajamas, and popcorn
Breakfast in bed
What do you do with your dog in the winter?
Teach your dog a new trick
Take an agility or obedience class
Stay at a local pet friendly hotel
Have a puppy party
Instagram photoshoot
Puppiccino or Pup Cup
What should I do on a winter vacation at home?
Have an international food day
Have a DIY spa day
Go glamping indoors
Go restaurant hopping
Stay at a unique airbnb or bed & breakfast
Host a game night
Visit your local museum or science center
Movie night, pajamas, and popcorn
Breakfast in bed …
And please do me a little favor and share this article with others, for there's a good chance that it will help them with their travels!